As directed by the Map for Mobile, the City of Mobile is unveiling the new Future Land Use Map and Major Street Plan on Thursday, April 6, at 6 pm in the gymnasium of Government Street Baptist Church, located at 3401 Government Boulevard. The City is also hosting a zoning workshop to gain further feedback from citizens on the zoning framework.
Dr. Deidre Downs Gunn, UAB Physician, Miss America 2005 and co-founder of Alabama's Curing Childhood Cancer specialty license plate, will speak at Hope for the Holidays, the annual benefit dinner of Team Victory for All presented by Preston Builders
If you are looking for a job, desiring to protect your business from cyber criminals, or desiring tips on how to fight off foreclosure, make plans to visit the Birmingham Public Library's downtown location on Monday, Nov. 14, 2016. The Central Library, 2100 Park Place, will host three free workshops: "The Hiring Process for Jefferson County," "How to Avoid Foreclosure," and "Cyber Security Made Simple."
Wrendon Davis of Davis Plumbing Company in Birmingham, Joe Hocklander of Mobile Gas, and Cliff Pitman of H.C. Pitman Inc. in Fairhope were this year's inductees into the Alabama Building Industry Hall of Fame, the highest honor presented by the Home Builders Association of Alabama (HBAA)
The Home Builders Association of Alabama honored several individual members and local Home Builders Associations with awards during its 2016 Annual Convention recently in Nashville. Jeremy Wright of Pelham was named the (HBAA)'s Jerry Kyser Builder of the Year for 2016. Johnson, of J. Wright Building Company, is a member of the Greater Birmingham Association of Home Builders.
Bellingrath Gardens and Home will present a brand-new Halloween event, Boo at Bellingrath, on Saturday, Oct. 29. Dress up your little ghosts and goblins and come to the Gardens for a day of spooky fun! The Gardens will be filled with Halloween-themed inflatables to guide visitors along the pathways to the Great Lawn. Local businesses and organizations will set up numerous treat stations to hand out candy and trinkets to guests.
Due to repairs necessary to fix air conditioning issues, the Birmingham Public Library (BPL) announced today that reduced operating hours in its East Building at 2100 Park Place downtown will be extending into next week (early August). Trst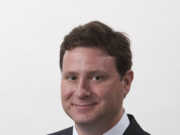 Philip Shelton, president of Shelton Construction Inc. in Decatur, has been named the 2015 Graduate Master Builder of the Year by the National Association of Home Builders at the International Builders Show in Las Vegas.
"When I first stepped into office, the City Mobile was the poster child for mismanagement of stormwater runoff which is a major problem for the rainiest city in America. Our new goal is to become the poster child of excellent stormwater management. We need to address erosion and drainage issues throughout the City of Mobile to ensure effective stormwater management." – Mayor Stimpson
In an effort to ensure every home is equipped with a working smoke detector, the Mobile Fire-Rescue Department (MFRD) and the American Red Cross are teaming up to provide and install battery powered smoke alarms at no cost to the citizens of Mobile. Additionally, firefighters will educate every household where alarms are installed on fire safety and smoke alarm maintenance.
On a balmy Saturday morning Feb. 27, more than 1,000 people gathered outside the Boutwell Auditorium all in the name of service, some to provide service and some to receive service. Project Homeless Connect 2016 brought out hundreds of homeless or near homeless in Jefferson County with dreams to improve their situation in life and move closer to self sufficiency.
Mayor Stimpson is sponsoring an agreement with Thompson Engineering, Inc. to transform Water Street from the backyard of downtown into the gateway of Mobile. The Mobile City Council is scheduled to vote on the contract during Tuesday's Council meeting.
Mayor Sandy Stimpson today appointed Kim Pettway to the Board of Commissioners of the Mobile Housing Authority. "I have no doubt that Kim will excel as a leader on the Mobile Housing Authority," said Stimpson. "She brings a spirit of service to this important board and I'm sure she will fulfill her duties with diligence and integrity."
U.S. Agriculture Secretary Tom Vilsack is in Alabama today to announce $4.9 million in new funding for projects that will protect public safety and health, improve water and wastewater infrastructure and create expanded economic opportunities in rural Alabama.